Well, we're moving again. It's always hectic, but I consider it a chance to explore a new place and meet new people. Since I know this won't be our last move, I like to look at it as a vacation—a really long vacation.
We thought we'd be moving back to Virginia to our house on the Eastern Shore later this year. It seemed weird to return somewhere and know where to put the furniture. But that job went away with the consolidation of the facility there. So, we head to a new position in state #7—Maryland.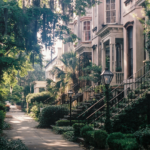 As you know, I love history, and I love travel. So, this move will provide another opportunity to learn about the culture and history of a new place. As we prepare to head to Maryland, I'm already looking at the opportunities to explore. There are several colonial and Native American sites to whet my appetite. The National Colonial Farm is located nearby in Accokeek. I wonder if they are looking for volunteers. And, maybe I can finally get out to the western part of the state to research my ancestors who lived there in Colonial times. And who knows, I may even visit some sites from Death on the Line. It's only 2 hours to Bryan's Farm. I'll have to look for the marker they placed.
Mark Twain once said, "Travel is fatal to prejudice, bigotry, and narrow-mindedness, and many of our people need it sorely on these accounts. Broad, wholesome, charitable views of men and things cannot be acquired by vegetating in one little corner of the earth all one's lifetime."
Having lived in six states and three countries, I believe this to be true. I've been to almost 30 countries and visited 45 of the states. (I should go to that northwest corner!) I have seen the most amazing places and met people from all walks of life. It has opened my eyes in many ways. Sometimes, I wonder what it would be like to have roots, to be content in one location. But then my feet start to itch. It's time to go somewhere new. It's always hard to leave. I left the island of Crete kicking and screaming the whole way when the job ended, and we moved on.
This isn't my typical article, and I hope you bear with me. I am taking a break from online searches for a moment and reflecting on the places we've lived. In each one, I learned about local history and a bit about their culture. Believe it or not, just traveling to another state can be very different. Wherever we've lived, we've become involved in the area and explored all it offers. I've lived in California twice (I was born there, and so were our children). I grew up in Missouri and, since getting married, have lived in Florida, Maine, Georgia, and three times in Virginia. We've also lived in Italy, Greece, and Germany.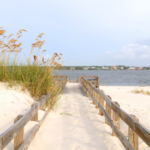 In our 2 years on the Eastern Shore, we found a book called Off 13. For those unfamiliar with Virginia's Eastern Shore, it is a peninsula off the southern point of Maryland connected to Virginia by a 21-mile bridge-tunnel. There are two counties with Route 13 running up the spine. We'd grab that book and start driving whenever we had a free weekend. Using it as our guide, we'd see if we could find each site. Often, we found other places that weren't listed in the book. Widgit, the dog, loved these trips.
Most of all, moving provides an opportunity to meet new people. At the same time, that is the hardest part of moving on; saying goodbye and leaving them behind. But they remain in my heart.
How about you? How many times have you moved? I'd love to hear your stories.