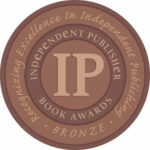 Bronze Medal Award for Best Regional Fiction, Mid-Atlantic, Independent Publishing Book Awards.
Writing Death on the Line was such fun, so I am proud of this award. I wanted to series to be entertaining and hoped the reader would enjoy the history!
I was so excited to receive the Finalist Award from Reader's Choice Book Award for Death on the Line!
Star rating: 5 Stars
Summary: A thrilling murder mystery, extensively researched, and cleverly crafted from
Charles Mason's own journals, this book will appeal to readers of both historical fiction and
murder mysteries.
The MacKay Mysteries Series
Escape into history! A young, naïve Scotsman arrives in the American colonies at the end of the French & Indian War. Following his dreams, his journey continues through the political intrigues leading up to the American Revolution.
Death on the Line is the intriguing first book in The MacKay Mysteries historical fiction series. He signed on to map the New World, not solve a cold-blooded homicide. But his dream job just became his worst nightmare…
The story continues in Secret of the Old Tower when Angus returns to London five years later. Hoping to find success after their ground-breaking survey, things didn't work out as he planned.
They say the third time is lucky. Angus returns to the colonies amid the turmoil of Pre-Revolutionary America in Sign of Nine Stripes. What could possibly go wrong?
Author-Amateur Historian-Traveler-Celtic Enthusiast
History permeates almost everything Carol enjoys, whether it is travel or volunteer work. Just ask her family! She enjoys gardening, especially learning about plants from the past and their culinary and medicinal uses.
Today, Carol and her husband, Dave, call Germany home, and she spends her time practicing German on their two cats and Widgit, the History Hound, who often joins them on their escapades.
Over the years, she has put her passion for history to good use as a volunteer and an interpreter spanning different periods from the Romans to the Middle Ages to the Revolutionary War, most recently as a member of the 7th Virginia Regiment.
During their tenure in Italy, Carol took part in the Pompeii Food & Drink Project, exploring the eating and drinking habits of the residents in 79 AD. While living on the Eastern Shore of Virginia, Carol volunteered as a docent conducting tours at Ker Place, a colonial home constructed in 1799.
Join my team and receive my monthly newsletter. You get the free prequel, Sailing to Philadelphia, just for signing up. And I promise I will only be in touch once a month. Members of the team will receive behind-the-scenes news, be in the know on what is coming up, find out what I've been up to, and receive a free short story each month. Hope to meet you soon!