During my time as an interpreter with the 7th Virginia Regiment, my favorite topic was plants and their edible and medicinal uses. Our food displays were split into soldier's rations and the items found in a typical home at that time of year. At any given event, children came up to look and ask questions.
Often, I would hold up a dandelion and ask if they knew what it was. There was always at least one who called it a weed. I would then explain that a weed was only a plant growing in the wrong place and tell them of the many uses of this humble plant. Much of the colonist's knowledge was learned from the local tribes, so I will finish Native American Heritage Month by studying plants.
So, how about that dandelion? It's chock full of Vitamins A, B, C, and D, as well as iron, potassium, and zinc. And there are so many options. You can put the leaves in a salad. Or make tea or wine from the blossoms for heartburn or relief from an upset stomach. For a stronger tea, use the roots.
In compiling this list of 30+ medicinal plants, it seemed best to list them by their more common uses, though some provide more than what I mentioned here. The whole of the United States was inhabited by native people of different cultures in different regions, so not all of these grew everywhere.
All-purpose: chokecherry, goldenrod (for almost everything!)
Aid in Digestion: alfalfa, bee pollen, fennel
Anti-inflammatory: blackberry, ginger, honeysuckle, red clover, rosehips
Antiseptic: cayenne, purple coneflower, rosehips
Anesthetic: cayenne
Blood Clotting: alfalfa
Calming/Sleep: valerian, chamomile
Cuts/Bites/Burns/Wounds: aloe, beeswax, honeysuckle, passion flower
Cough: aspen, black raspberry, eucalyptus, fennel, ginger, licorice, mullein, rosehips, spearmint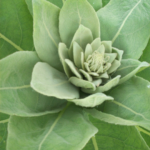 Colds & Flu: purple coneflower, eucalyptus, fennel, ginger, honeysuckle, licorice, sage, spearmint
Congestion: mullein, white pine
Circulation: rosemary, spearmint, buckwheat, cayenne, red clover
Diarrhea: blackberry, black raspberry, buckwheat, fennel, spearmint
Digestive Issues: cayenne, feverwort, hops, sage
Fatigue/Energy Boost: ginseng, bee pollen
Fever: aspen, purple coneflower, eucalyptus, feverfew, feverwort
General Pain: feverwort, rosemary, valerian, aspen
Headache: feverfew, honeysuckle
Intestinal Distress/Nausea: black raspberry, chamomile, rosehips
Infections: purple coneflower
Increase Metabolism: blackberry
Insect Repellent: sage
Muscles & Joints: feverfew, feverwort, ginger, passion flower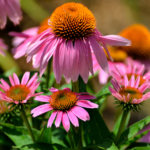 Respiratory Ailments: purple coneflower, feverfew, ginger, mullein, red clover, spearmint, white pine
Sore Throat: eucalyptus, fennel, honeysuckle, hops, licorice, sage
Teeth & Gums: blackberry, hops
This list contains many of the most popular and is by no means exclusive. However, to list them all, or to describe the delivery methods, such as tea or poultice, would be longer than my novels. But it seems to me the indigenous people knew what they were doing!
Note: Do your research; parts of some of these may be dangerous.