Images and quotes about travel have recently been popping up on my social media. I suppose the various algorithms have worked out that I love to travel. I'll get into what travel means to me, as it is something different for each person. Some people like to go to as many places as possible. Others enjoy going to the same places over and over. Some prefer tour packages that are done for them, with no planning involved. Others would rather not go too far from home. Whatever your preference, just do it. Experience life somewhere else.
We spent many years in Norfolk, Virginia. I met people there whose idea of travel was to drive the thirty-minute trip to stay in a hotel in Virginia Beach or some who went a little further and crossed the border to the beaches of North Carolina. I didn't understand how that could be considered travel at the time. Didn't you have to go somewhere? Or at least go a little further from home?
But actually, travel is leaving home for somewhere else to escape the daily grind for a while. That's all you need to do. But it took me years to figure that out. However, I understood this feeling when we returned to Virginia, to the Eastern Shore, that time. We picked up a small pop-up camper and had the best time setting it up and exploring areas only a couple of hours from our house along the Delmarva peninsula. But it was somewhere different, and there were things to see, to do, and to learn. And of course, I always try the food. Maryland crab cakes are the best!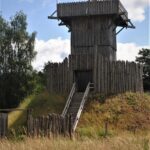 I joke about ticking off as many countries as possible before we return to the U.S. again. But it's more than just putting a checkmark in the box. I want to feel a part of the place. I want to step outside my comfort zone and try new things. After moving back to Europe, I was so frustrated when covid hit, and we were locked down at home. We returned from a ski trip in Austria on Sunday night to a total lockdown going into effect the next day. So much for Croatia and Wales, the trips we had lined up next.
But after six months, things eased a bit, and we could explore Bavaria. Dave downloaded Komoot, an app that identified hiking trails, on his phone. And off we went. We discovered fantastic mountain views, hidden villages lost in the medieval era, castles, and other ruins. And the Celts. Before their migration, they were here in Bohemia, along what is now the border between Bavaria to the west and Austria and the Czech Republic to the east. Our landlady, who grew up in this village, was amazed at the places we found. She didn't know about many of them. I learned that sometimes we forget to explore our own backyard.
After a while, our boundaries extended to sites within Germany. So we were off to see all things German. And we had such fun. I still haven't made it to Croatia or Wales, but there is still time. I have been to Switzerland and Liechtenstein instead. We explored Vienna and hopped a train over the border to Bratislava, which delighted my inner Bohemian. All of this may sound impressive, but it's actually easier than traveling from state to state in the U.S.
We didn't have to go far to explore new cultures, to become a part of a place. To make friends with people who were not like us and be transformed by them. To hike a mountain top. To sleep on a pristine beach. Sometimes we did go a bit further to learn about the culture and religions in places like Istanbul, which was so different from anywhere else I'd been, and I fell in love with it. To wander through villages of narrow, winding streets and discover coffee shops or gelato. To learn to speak Greek and harvest olives. To make fresh pasta in Italy, and oh, the wine!
These have changed me, but so did visiting Tangier Island in the Chesapeake Bay. The islanders still speak a form of English all their own, a derivative of that spoken by their ancestors in the 18th century. So while living abroad has allowed me to explore far-away places, it is possible to find interesting things anywhere you go. And if you want to discover different cultures, there are plenty in the United States. Compare New York City to the deep south of Louisiana, for example. That would ensure culture shock.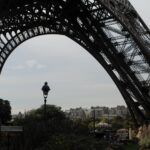 So whether you climb mountains, relax on beaches, or visit historical sites, make sure you meet the people, be in constant awe of life, see things with new eyes, and let the place transform you.
As of right now, I have been to 45 states in the U.S. and 27 countries. But, hey, who's counting?