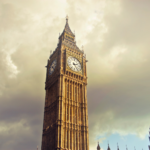 I had a post ready for this week on travel. But the events of yesterday, the passing of Queen Elizabeth II, called to me as an amateur historian to learn more about this remarkable woman, her life, and her accomplishments. I just got off the phone with my son, who lives in the U.K. The bells are tolling across the country for an hour today. So, my ramblings about travel will have to wait.
Born in London on 21 April 1926, Little Elizabeth Alexandra Mary was never expected to rule. Her grandfather, George V, sat on the throne, and her father's elder brother, Edward, was next in line. Even when she was ten and her uncle abdicated, she was not declared the heir as there were still hopes for a son. Historians designated her as destined for a good marriage, but little more.
During World War II, she joined the Auxiliary Territorial Service (ATS), where she learned to drive a truck and basic auto mechanics. Though she was whisked off to the officer's mess for lunch, it did provide her the opportunity for a glimpse into the non-royal world.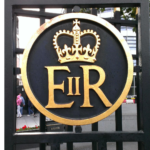 However she began, ascend the throne she did in February 1952, on the death of her father, George VI. Elizabeth was only 25 years old. At her side for 73 years was her husband, Prince Phillip, Duke of Edinburgh, who preceded her in death the previous year. They first met when she was only eight years old, but when they met again when she was thirteen, they began a correspondence, and she fell in love with him. Born on a Greek island, of German heritage, with little income, her father was hesitant about their relationship this close to the end of World War II. But the couple stuck it out and were married in 1947.
Queen Elizabeth, the sixth female monarch, led the country with grace and dignity and ushered the monarchy into the modern era. Her coronation at Westminster Abbey on 2 June 1953 was televised, the three-hour ceremony watched by 27 million people in the U.K. She did countless radio broadcasts and even allowed the royal family's domestic life to be televised in 1970. As technology advanced, she kept up with it, writing emails and making appearances on Instagram. Part of this modernization came in the form of dropping some of the formalities, being more accessible, and ensuring sites and national treasures remained accessible to the public. During an economic crisis, when the country struggled in 2012, she abolished the Civil List, a system for the public funding of the monarchy. The royal family continued to receive some support, but the Queen cut back on spending, even paying taxes on her personal income.
On 9 September 2015, Queen Elizabeth overtook her great-great-grandmother as the longest-reigning monarch on the throne of the United Kingdom. She worked with fifteen Prime Ministers, fourteen U.S. Presidents, and seven Popes throughout her reign.
Even as she surpassed her 90th birthday, she remained steadfast in performing her ceremonial obligations and made over 400 appearances during the year. She maintained her patronage of over 600 charities across the Commonwealth.
A Constitutional Monarch, she was not the one making the day-to-day decisions running the country, but she maintained an interest in the government, regularly conferring with her Prime Ministers. The Queen did not weigh in on political matters nor express her political views.
When she ascended the throne, post-war Britain was a substantial empire. During the following decades, however, many of her possessions gained independence, which evolved into a Commonwealth of Nations. The Queen traveled extensively as head of state, even taking a trip to Germany in 1965, the first visit by a monarch in over five decades. In 2011, she visited the Republic of Ireland, the first British monarch to do so in over 100 years.
While Prince Phillip was boisterous and outspoken at times, the Queen was more reserved, preferring a simpler life at court. She enjoyed reading mysteries and doing crossword puzzles. She was passionate about her corgis (she had thirty of them!) and was a keen horsewoman.
Today, over 80% of the population has never sung God Save the King. The image on stamps and currency will be changed. At least the emblem of HRH will remain the same.
An incredible woman. Rest in Peace, Your Majesty.