Part of my byline claims I'm a traveler. With Dave's knee surgery and rehab, this summer hasn't presented many opportunities outside our local area. I recently mentioned that to a friend, and she said, "but you live overseas. Isn't that like always traveling?"
I suppose you could see it that way. But it's more than travel. Each country we've lived in has taken us out of our comfort zone, and we've seen how others live. We've been to places most tourists don't visit and immersed ourselves in three different cultures.
I'm often asked which place was my favorite. And that is tough to answer. It's like comparing apples to oranges to bananas. And I may give you a different answer if you ask me later. They each had their good and not-so-good points, and I've loved each in their own way.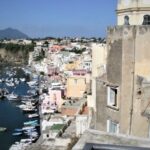 Italy was the easiest one for me to learn the language. It's similar to the Spanish I learned in school. But I quickly discovered the locals spoke the Neopolitan dialect, which is very different. There was so much history there, but I suppose that can also be said for Greece and Germany. One of the largest ancient amphitheaters in the country was three blocks from our house. It couldn't get much more historic than that! A volcano dominated the view, an ever-present threat. And three blocks away was the train station where I could be in Rome or the Amalfi Coast in an hour. The scenery was gorgeous, except during the garbage strike happening when we arrived. Early on, someone told me Naples was a beautiful lady with dirty feet. And that is an apt description. The city is so vibrant, and there is always something happening. It's lovely in its own way. And the food! I hate using the word amazing, but it was. So fresh and so flavorful. And absolutely nothing like the Italian food I'd had before. Living there, I discovered a love for red wine and never met one I didn't like.
Greece was next on the island of Crete. We were there for five years and left dragging our feet, kicking and screaming when the contract ended. You can't beat that island for its hospitality and friendly people. The mountains and beaches there are drop-dead gorgeous. The fourth largest gorge in Europe, the Samaria Gorge, is a hike you do not want to miss.
Our house overlooked the sea, and I never knew there were so many shades of blue and green. The island is primarily rural; our neighbors were sheep and goats. It is rich in history. But it thrives on its summer tourism at the beaches. During the off-season, the locals tend their grapes and olive trees. Those were the best times when the island was at peace for a while. And as in Italy, the food was terrific! And again, fresh and flavorful. The essential ingredients were the same as we ate in Italy but combined into entirely different dishes. My drink there was white wine, fresh and crisp. Over time, I learned to enjoy raki, a distillation made after they squeezed the grapes for wine.
Now, we live in Germany. It differs greatly from the Mediterranean countries. We're in Bavaria, hilly, green, and beautiful. And like the others, it has a lot of history. Medieval castles and ruins dot most of the hilltops. We're even finding the Romans came here! They took over sites where the ancient Celts lived in what was formerly known as Bohemia. One of the significant differences here is a change of season. I grew up in the Midwest, so I enjoy the variety. In Naples and Crete, we went from hot and sunny to a short rainy season. Here, we experience all four in equal measure. Summers can get quite warm, and we've had snow each winter. While I struggled with Greek, I was beginning to pick up German when covid hit. After two years, where we spent most of it locked down, I haven't learned as much as I would have liked. But the villagers here are so kind and friendly. And when we couldn't go elsewhere, we explored the area around us, even finding sites our landlady didn't know existed. She has taken me into the forest to pick wild blueberries, and I reap the benefits of her vast garden, including blackberries, currants, apples, cherries, and plums. The appearance of zucchini at our gate is a regular event. That reminds me, I was just gifted more zucchini—time to make Boureki, a Cretan dish of potatoes, zucchini, and goat cheese.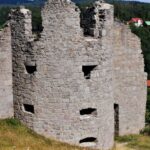 Beer fests are popular here, though I've not made it to Oktoberfest in Munich. Our village has festivals several times a year, and as we live on the square, they are just outside our front door. My drink of choice here? Beer, of course! Add some bratwurst off the grill, and I'm good to go.
So while the weather may be better in Italy or Greece, Germany has them beat when it comes to climate concerns. Recycling was possible in the others, though not easily done; however, both offered alternative energy options. We had solar hot water on Crete. Germany takes it much further. Paper and plastic are picked up regularly, and plastic bottles are refundable at any market. There are glass and metal drop-off points in each village. It is so easy! Add to that our compost pit; we rarely fill our bin which is only picked up every two weeks. Solar and wind power are used extensively as well.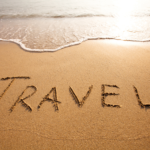 The best thing about living in Europe is the ease of travel to other places. And we have taken full advantage of the opportunities presented. It's like driving from Virginia to North Carolina. I'm less than thirty minutes from the Czech Republic and can be in Austria in three hours. In the spring, we drove four hours north to visit Poland. And train travel is always an option.
So how could I possibly choose one over the other?