Well, to wrap up the Scottish this month, I decided to follow the pattern from last month and finish with well-known Scottish artists. As with the Irish, I sadly lack knowledge here. I almost changed the topic but decided I should learn something about them. Charles Rennie Mackintosh has always been a favorite of mine. I toured his home, which is now an integral part of the Hunterian Museum in Glasgow.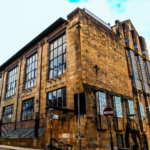 So, once again, in chronological order, I present the names most often mentioned in Scottish artwork.
Allan Ramsay (1713-1784) is considered the first genius of Scottish painting whose portraits gained royal patronage.
Gavin Hamilton (1723-1798) was born in Lanarkshire. After studying in Italy, he concentrated on historical paintings and mythological themes. He was also an archaeologist and directed excavations at Hadrian's villa.
Henry Raeburn (1756-1823) was the first major Scottish artist to work primarily in Scotland. He studied as a jeweler's apprentice at the age of sixteen until he found his passion in painting miniature landscapes and portraits.
David Wilkie (1785-1841) was born in Fife. In contrast to the painters of his time, he earned fame for his depictions of everyday life.
Horatio McCulloch (1805-1867) painted dramatic scenes of Scottish locations and is most known for his ruggedly beautiful image of Glencoe.
The Glasgow Boys were mentioned on several sites as a group of artists inspired by the impressionists. Names include James Paterson (1854-1932), William York MacGregor (1855-1923), George Henry (1858-1943), Edward Atkinson Hornel (1864-1933), and Arthur Melville (1855-1904).
Margaret Macdonald Mackintosh (1864-1933) attended The Glasgow School of Art and later was a member of the Glasgow Four, along with her sister and husband. Their designs became known as the Glasgow Style. Her work has recently regained popularity.
Charles Rennie Mackintosh (1868-1928) is famous today for his architectural design work, such as The Glasgow School of Art building and the famous Willow Tea Rooms. He designed furniture and posters with Japanese and Celtic influences. His designs can be found in jewelry, stained glass, and fabrics. Along with his wife (Margaret Macdonald), her sister (Frances Macdonald), and friend (James Herbert MacNair), they formed a design group known as the Glasgow Four. He has long been one of my favorites.
Samuel John Peploe (1871-1935) was born in Edinburgh and is recognized for his use of vivid colors. He joined Francis Campbell Boileau Cadell, John Duncan Fergusson, and George Leslie Hunter to form a group referred to as the Scottish Colorists for their unexpected and vibrant colors. His Still Life with Coffee Pot is one of the highest-selling Scottish paintings sold at auction in 2011.
Anne Redpath (1895-1965) was born in Galashiels and studied in Edinburgh. Focusing on still-lifes and landscapes, her work continues the earlier style of the Colorists.
Joan Kathleen Harding Eardley (1921-1963) worked mainly in Glasgow and Aberdeenshire. She often used local children in her works.
Bruce McLean (1944-) is celebrated primarily for his performance and sculptures constructed out of rubbish. In 1985, one of his paintings won the John Moores Painting Prize.
Alison Watt (1965-) began a successful career with portraits and still-lifes. In 1989, she was commissioned to paint a portrait of the Queen Mother.
Douglas Gordon (1966-) studied at The Glasgow School of Art and now works in multi-media combining video, photography, sculpture, and text which has earned him an array of awards.
It seems these are all painters, so I guess that leaves me room for another topic later. This has been a fascinating journey for me, as once again I discover how little I know. But I think all-in-all, Mackintosh is still my favorite. Who's yours?